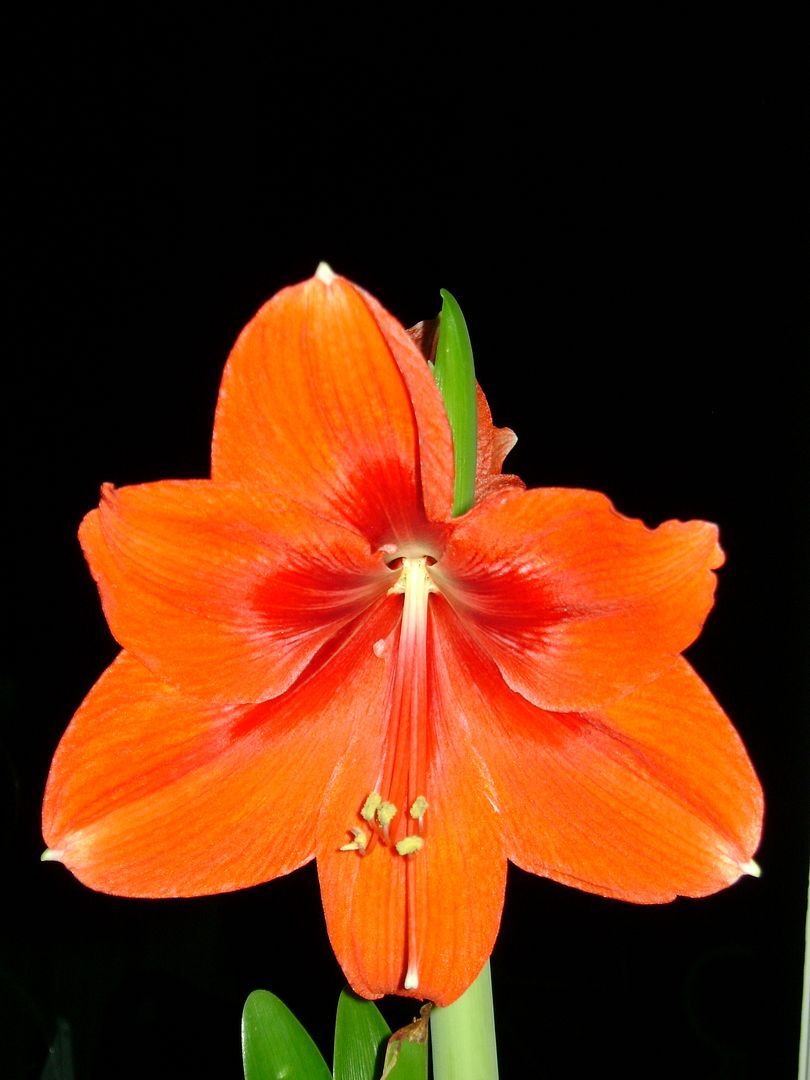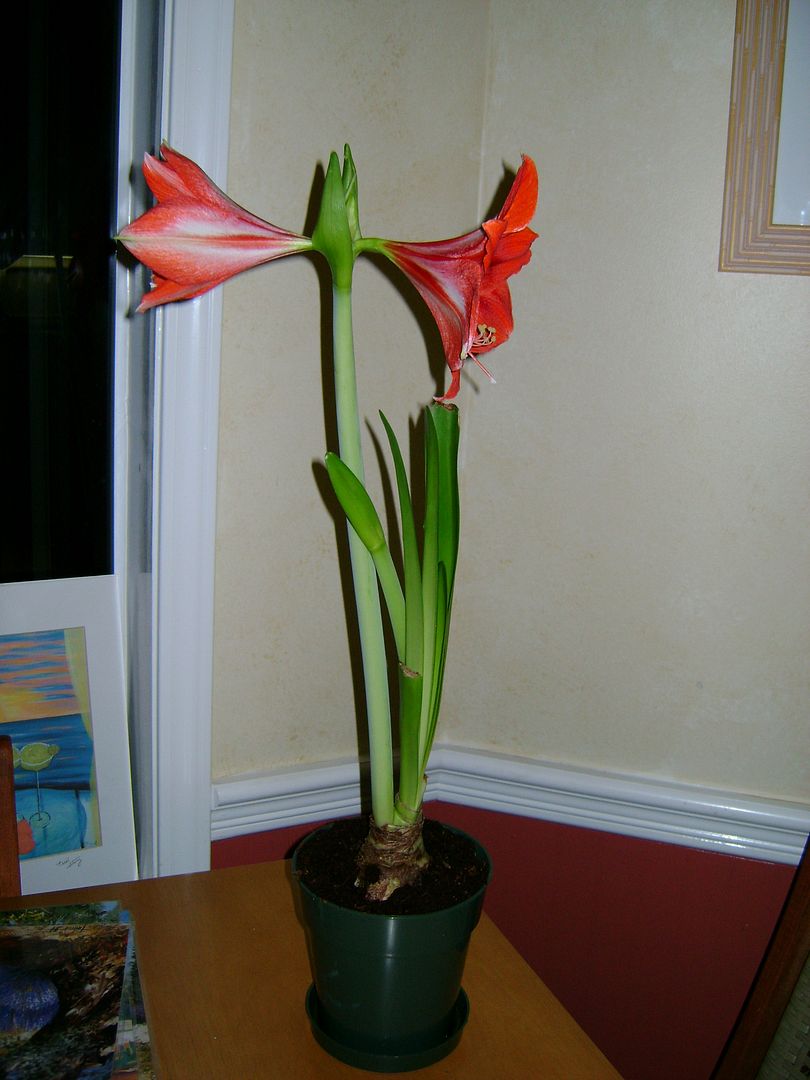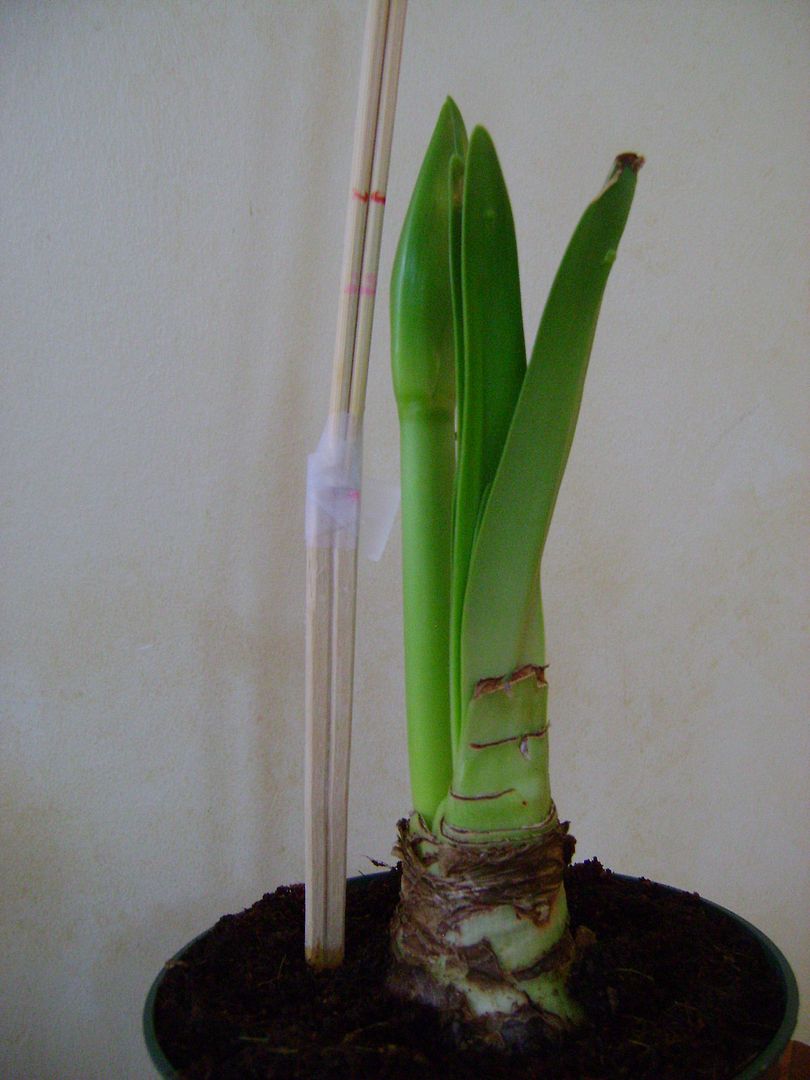 Levi planted an amaryllis bulb. It did nothing for a whole week, and then all of a sudden it started growing REALLY fast (2-3" a day!). We tracked its height using a chopstick, and then 2 chopsticks taped together. We gave up on measuring it once it got to the top of that!
Now there are 2 beautiful flowers on it, and another bud growing. This was a fun way to observe how plants grow.
We also noticed how the plant leans twards the light, after rotating the plant it would again bend to where the window is.
ETA: I just told my mom I posted about the amaryllis, Levi heard me and asked "A is for amaryllis?", we just started working on the letter 'A' today and I hadn't even thought of the plant, but he figured it out! Pretty cool.