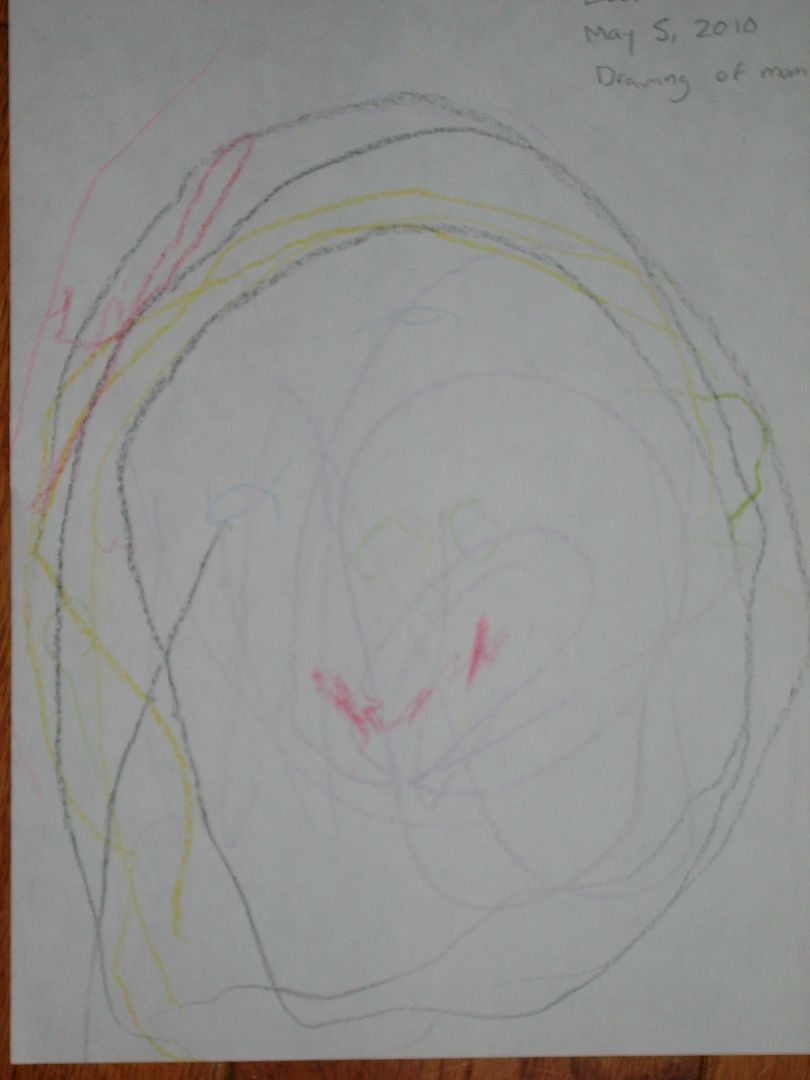 A drawing of ME. The first one that is an actual attempt at making something look like me.
He drew the oval and hair, and told me it was a picture of me. So I sat across from him and asked him what else was on my face. He said 'mouth' and chose red, and added it on. Then "eyes" and drew some eyes with blue (one is on my forehead), and then drew a nose dot.
Afterwards, he wanted to draw himself, so I let him look in the mirror. He got bored of the idea after drawing the oval though, and ended up drawing a bunch of rainbow ovals all over.
We used crayon rocks for this activity.